When I had my digital pictures printed for the first time, I started to understand that photos look and feel better on paper than on a screen. If you are in the practice of film photography, you know this already, but for digital shooters, it is almost like an awakening. Printing liberates your images, they become a part of the physical world.
Recently I was contacted by a company called Saal Digital which specialises in Photobooks, Wall Decorations and Photo Prints. They asked me to look at their Professional Line Photobook Products. I thought this was an excellent opportunity to create my first Street Photo book.
My passion for photography began in 2012 when I started taking pictures linked to two of my interests: travel and music. However, since I moved to London in 2017, my focus shifted entirely to street photography. For three years I have taken more than 3000 pictures, but I did not make any prints.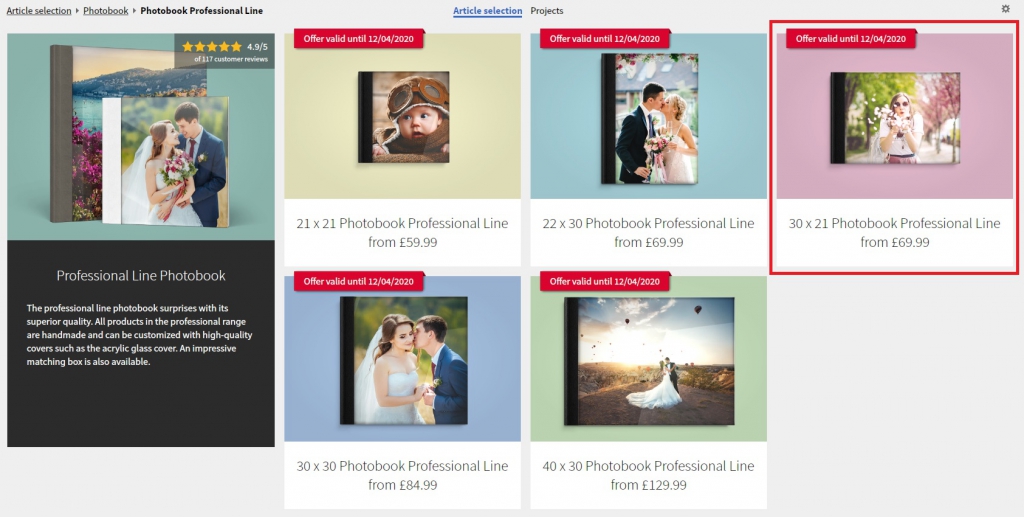 When designing this photobook I didn't just want to put a bunch of photos together, there had to be some structure and logic to it. Selecting only 65 pictures from my collection was a bit of a challenge and took me almost a week, but I finally managed to export the best images from Lightroom to my hard drive.
Next, I installed Saal Design Software (available for Windows and Mac OS X). I then had to choose the book size. As most of my pictures were landscape, I chose 30×21 cm. Professional Line Photobooks come with an acrylic glass cover which can be combined with various leather cover options, you can also order a matching gift box, which I think it's a great option. I went for a black leather.
The Saal application is very user-friendly and has many options available. From my perspective, the AutoLayout mode was the most useful. You simply drag and drop pictures from your hard drive to pages and then select one of the many layouts available depending on the number of pictures and their aspect ratio.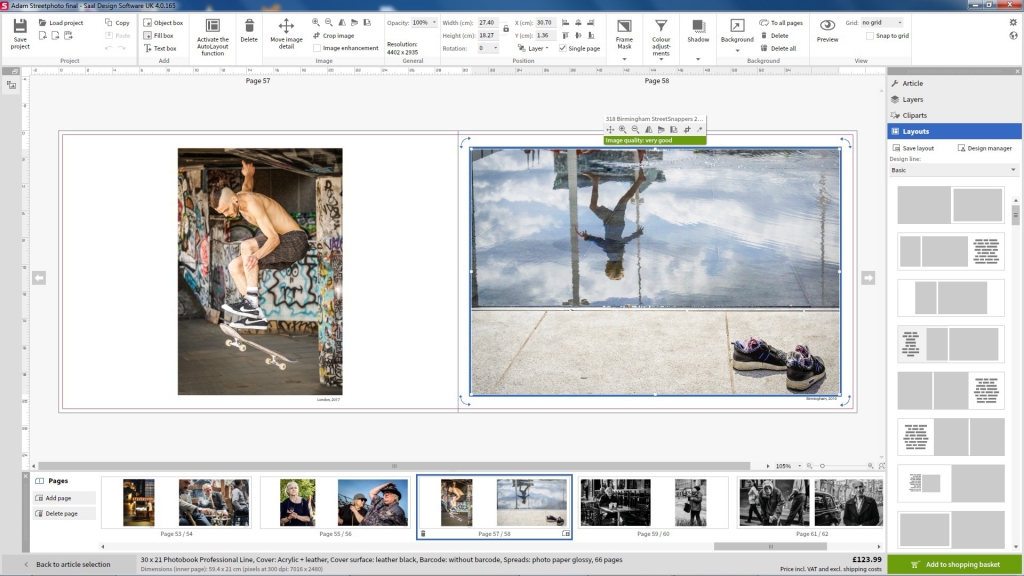 Pictures and pages can be simply re-arranged by dragging and dropping. If a custom page design is required, you can disable the AutoLayout function and combine text boxes, pictures and cliparts as you wish. I used this to create an introduction on the first page of my book.
Finally, I exported a PDF preview to check for any typos and completed the order. Five days later I received a parcel from Germany containing my book.
My first reaction after opening the parcel was just 'wow!'. You can see straight away that this is a professional product line just by looking at the acrylic cover. The quality of paper is excellent, pages are glossy and thick. The quality of print is fantastic as well, very rich in details. Interestingly, I was able to find a few things in my pictures which I had not seen before on the screen.
And this is a video showing what my photobook looks like:
I have to say that it was a fantastic feeling to see a high-quality photobook with my images. There is just something about holding a finished print in my hands that is much more satisfying than seeing the photos on a screen.
There is just one tiny detail that I think was missing. I haven't found an option to add a title or author's name on the spine of the book.
It might be not important if you have only one of these books, but if you have more and keep them on a shelf, you will not be able to check the title without pulling the book out.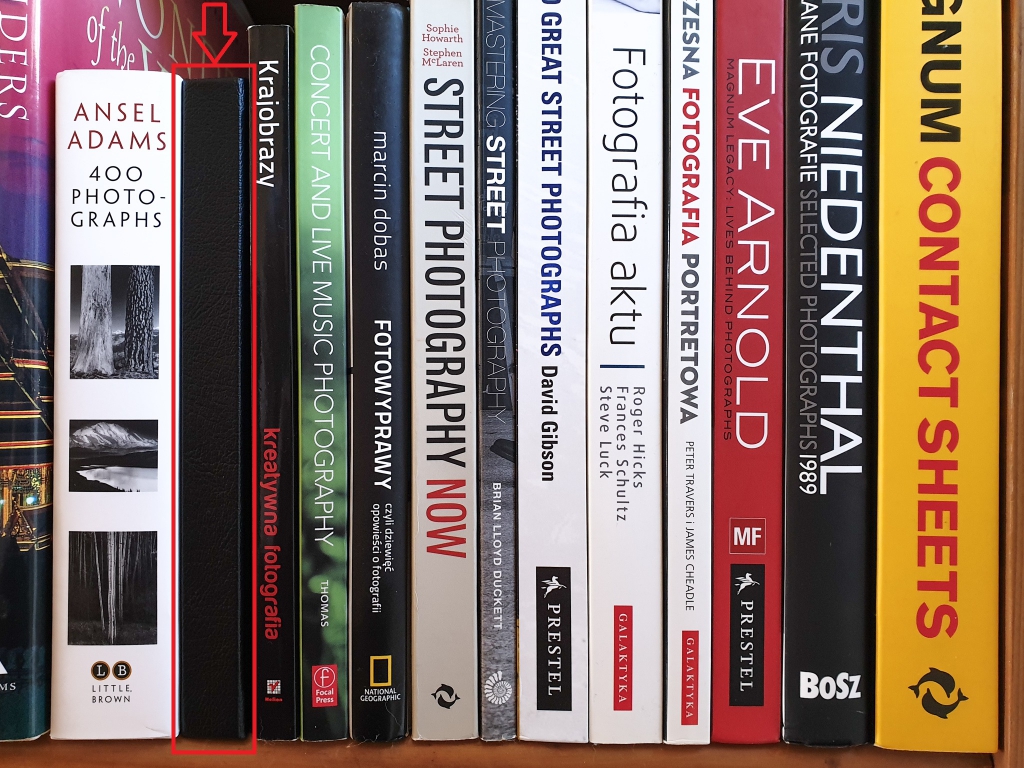 To sum up, Saal Professional Line Photobooks are not cheap, but this can actually be a good thing. It makes you think about quality rather than quantity, and carefully select the best pictures to print. I can highly recommend Saal Professional Line Photobooks (and they offer a £30 discount at the moment).